Grace is the title of your album. What does it mean to you?


"

Grace

there meaning a prayer like a death prayer - not being afraid of it, sitting totally immersed in trouble and all those crappy slings and arrows that come to you in regular life, and then someone begins to love you for real, and instead of wishing for death, even thinking about it, it's not a factor at all. Death meaning relief."
Jeff Buckley

Village Voice, 10 June 1997.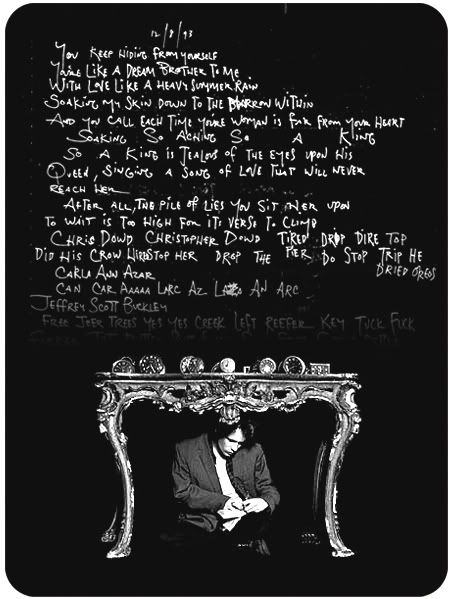 Labels: music